Celebrating 70 years of Israel
The year 2018 marks the 70th year of Israel as a nation. As the jubilee celebrations continue, we also continue to promote stronger ties in business, innovation and tourism between Israel and the Philippines, optimistic for another good year ahead. 
Israel and Greening its Desert
Israel has managed to harness innovation and technology like no other country by "greening the desert." With its groundbreaking innovative nature, the Israeli agricultural sector has contributed more breakthroughs than any other nation. This forum aims to give a glimpse Israel's agri leadership and showcase the biggest agritech exhibition in Israel.

Event: Agri Innovation Forum
When: Tuesday, February 20 | 1:00pm- 5:00pm
Where: Makati City

Participation Rates: 
Member: PhP 800
Non-member: PhP 1,500
Our New Corporate Members
Israel Generates ₪ 20 Billion in Tourism Revenues for 2017  
2017 was a banner year for tourism in Israel, with a recorded 3.6 million tourists having visited the country, a 25% increase from 2016. Marketing efforts by the Ministry of Tourism, along with new flight routes, were critical in increasing the volume of tourism to the country and in setting a new record for tourism statistics.   READ MORE
Israel to host Cybertech event   
CyberTech Israel is the biggest cyber event in Israel and among the biggest cyber security events in the world. The 2018 exhibition and conference are expected to draw over 10,000 attendees from all over the world and will offer guests the opportunity to get acquainted with the latest innovations and solutions featured by the Israeli cyber security industry. The event takes place on January 29-31, 2018.  FIND OUT HERE
Agritech 2018 Innovation Pavillion: Call for Startups 
Israel's Agritech 2018 is calling all startups for an opportunity to meet global family of Start-up Founders, Investors, Collaborators and Partners . READ MORE

Israeli Tour Operators Explore the World's Best Islands in the Philippines 
The owners, CEOs and travel experts of nine major Israeli travel agencies explored the Philippines's best islands in Palawan (El Nido) and Boracay during a familiarization tour organized by the Department of Tourism and the Philippine Embassy in Israel.  READ MORE
Deadline for Application to the Latest MASHAV Courses coming up this January
Israel offers international courses and training programs in agriculture. Deadline for application this January coming up for the International Course: Agriculture Development in Arid Regions (Jan 26) and MASHAV- Thailand International Cooperation Course: Irrigation Development and Management (Jan 29).  READ MORE
<
Young Israeli and Filipino Professionals Meetup
Thurs. Feb 8, 7:00pm - 9:00pm | Chaplin Restaurant, Century City Mall, Brgy. Poblacion, Makati City 
Registration is FREE. Pay as you order food and drinks.
Register here.

Ambassador Breakfast Forum
Feb 27, 8:00am | Makati City 
*Open to ICCP corporate members, strictly by invitation only. For inquiries contact events@iccp.ph

Cybertech Tel Aviv 2018
January 29-31, 2018, Tel Aviv 
AGRITECH 2018
May 08 - 10, 2018, TLV Convention Center, Tel Aviv

To check out upcoming events in Israel and Philippines, click HERE
Looking for partners in Israel or the Philippines? Post your inquiry. Click HERE.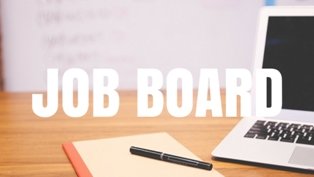 Looking for career opportunities? Find out the lates from the our members HERE.
Kosher food industry is a USD 30 billion business growing annually.  For inquiries on how to certify your product, click HERE.
Israel offers visa-free access to Philippine passport holders. For inquiries, click HERE.