Great friendships, stronger cooperation.
With stronger ties in business, tourism and innovation, Israel and the Philippines continues to forge ties rooted in mutual progress in its six decades of friendship. This month, we cover stories  of cooperation and partnership.
An evening of discussion on the outlook of the Philippine economy.
Last few seats left. Join us for an interesting evening of dinner and discussion on the status and outlook of the Philippine economy, trade and investments with Israel Chamber members, guests and representative speakers from NEDA, the Department of Finance and sister chamber, Chamber of Commerce of the Philippine Islands. Open to members and non-members.

Our New Corporate Members
A Celebration of Friendship: Colors of Israel goes to Davao  
Great friendships, indeed, call for a celebration, and a stronger cooperation. The Embassy of Israel, in partnership with the Israel Chamber and Davao City Chamber brought the Colors of Israel to Davao to discuss innovations and partnerships in agriculture, cybersecurity and tourism.  READ MORE
Philippine Delegates Visit Israel for a Trade and Innovation Mission Roadshow
Israel and the Philippines displayed their cordial business relationship in a week-long roadshow in Israel. The roadshow, which aimed to promote trade and investments, featured 11 companies from the Philippines representing different industries.  READ MORE
PH Startup WELA School Systems Brings Record Automation to Start JLM
Start Jerusalem (Start JLM) marked the start of Jerusalem's integration into the startup scene, challenging Tel-Aviv for Israel's startup spotlight. The project saw 22 young entrepreneurs from 22 countries from all over the world gather, with PH Startup WELA School Systems' Sean Mark Mira representing the Philippines  READ MORE
Israel Posts Record Number of Filipino Visitors 
As of October 2017, Filipino tourists in Israel have reached a record number. "This has been the best year of incoming tourist arrivals for Israel [as] the Philippines continues to be an important contributor for us."according to Hassan Madah, Israel Ministry of Tourism Director for India and Philippines. READ MORE

Israel and the Philippines Celebrate 60 Years of Diplomatic Relations
The Philippines celebrated 60 years of diplomatic relations with Israel in a solemn ceremony at the Open Doors monument in Holocaust Memorial Park, Risho LeZion, Tel Aviv. Philippine Ambassador to Israel Neal Imperial and Risho LeZion Mayor Dov Zur led the ceremony.  READ MORE
MASHAV Offers International Course on "Startup Accelerators" 
The Startup Nation Israel offers entrepreneurs and managers of accelerators and other entrepreneurial support programs, government institutions and SME support agencies, private sector support systems for entrepreneurs and NGOs dealing with small business support and development, a unique opportunity to immerse in a business accelerator program. READ MORE
<
SAVE THE DATE!

 Jewish Association of the Philippines and Israel Chamber of Commerce of the Philippines: Last Candle Lighting of Hannukah 2017
Dec 19, 7:00pm | Beit Yaacov Synagogue, Makati City 
*Open to ICCP members and guests, strictly by invitation only. For inquiries contact events@iccp.ph

Cybertech Tel Aviv 2018
January 29-31, 2018, Tel Aviv 
BIOMED 2018
May 15 - 17, 2018, David Intercontinental, Tel Aviv

To check out upcoming events in Israel and Philippines, click HERE
Looking for partners in Israel or the Philippines? Post your inquiry. Click HERE.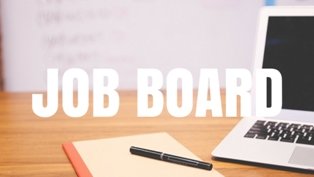 Looking for career opportunities? Find out the lates from the our members HERE.
Kosher food industry is a USD 30 billion business growing annually.  For inquiries on how to certify your product, click HERE.
Israel offers visa-free access to Philippine passport holders. For inquiries, click HERE.